There are many things we can be praying for. The items in this post are drawn from some of the Prayer cycles we are involved with.
Pray for those known who suffer in body, mind, spirit or estate.
The Collect for this week
Almighty God,
send down upon your Church
the riches of your Spirit,
and kindle in all who minister the gospel
your countless gifts of grace;
through Jesus Christ our Lord.
Amen.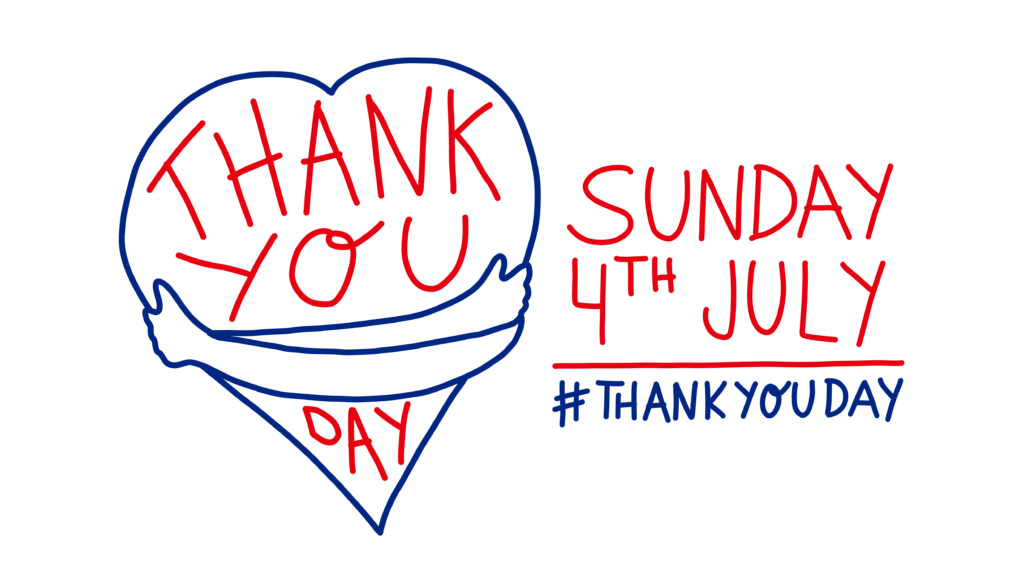 Who are you thankful for? How will you show it?
From Durham Diocese
Sunday 4th
5th Sunday after Trinity
– Ordination of Deacons in the Cathedral by Bishop Paul
– The Anglican Church of Papua New Guinea: Rt Revd Nathan Ingen
Monday 5th
– Our Bishops – Paul, Sarah, Assistant Bishops: John, Glyn, & David
– For Licensed Lay Ministries—Warden: Revd Dr Alastair Prince, Sub Wardens: Revd Hilary Avent, Dr Jocelyn Bryan, Mrs Amanda Petch, Mrs Connie Robinson, Mr Andrew Trigger and Mrs Mavis Worsley
– The Diocese of Connor – Ireland: Rt Revd George Davison
Tuesday 6th
Thomas More, Scholar, and John Fisher, Bishop of Rochester, Reformation Martyrs 1535
Granville Sharp, Abolition of Slavery 1831,
– Bishopwearmouth St Mary Magdalene Millfield – Vicar: Revd Beresford Skelton
– Diocesan Audit and Risk Committee
– Diocesan Leader of Youth Mission and Ministry: Andy Harris
– Children's Ministry Advisor: Sharon Pritchard
– The Diocese of Cork, Cloyne & Ross – Ireland: Rt Revd William Paul Colton
– Those working to combat modern day slavery. (Sharp was a pupil at Durham School and in 1783 worked with Olaudah Equiano – see 30th July)
Wednesday 7th
– Bishopwearmouth St Nicholas – Interim Minister: Revd Dr Andrew Dowsett
– Bishop Glyn Webster, Fr Paul Kennedy, members of the Society of St Wilfred and St Hilda
– The Diocese of Costa Rica – Central America: Rt Revd Orlando Gomez
Thursday 8th
– Vocations Strategy Development Adviser: Revd Dr Alastair Prince
– Waymark Development and Change Lead: Mr Duncan Podbury, and Growing Faith Lead: Catherine Simpson
– The Diocese of Coventry – England: Rt Revd Christopher Cocksworth
– Funeral directors and those who minister to the bereaved
Friday 9th
– The General Synod meeting 9th-13th July
– Increasing vocations to ministry across the Diocese
– Tees Valley Industrial Mission Chaplains. Northumbria Industrial Mission Chaplains led by Revd Fiona Usher
– The Diocese of Cuba – TEC: Rt Revd Griselda Delgado Dep Carpio
Saturday 10th
– Bishopwearmouth The Good Shepherd – PiC: Revd Beresford Skelton
– Diocesan Adviser in Pastoral Care and Counselling: Simon Rose
– The Diocese of Cueibet – South Sudan: Rt Revd Elijah Matueny Awet
From the Parish Cycle
Those living in
Bywell Road
Garden Lane
Secretary of State for Health and Social Care
Pray for doctors, nurses, medical personnel, carers
Bolivia, Chile, Peru
Churches Together in South Tyneside
This week's Prayer Points pdf is available here.